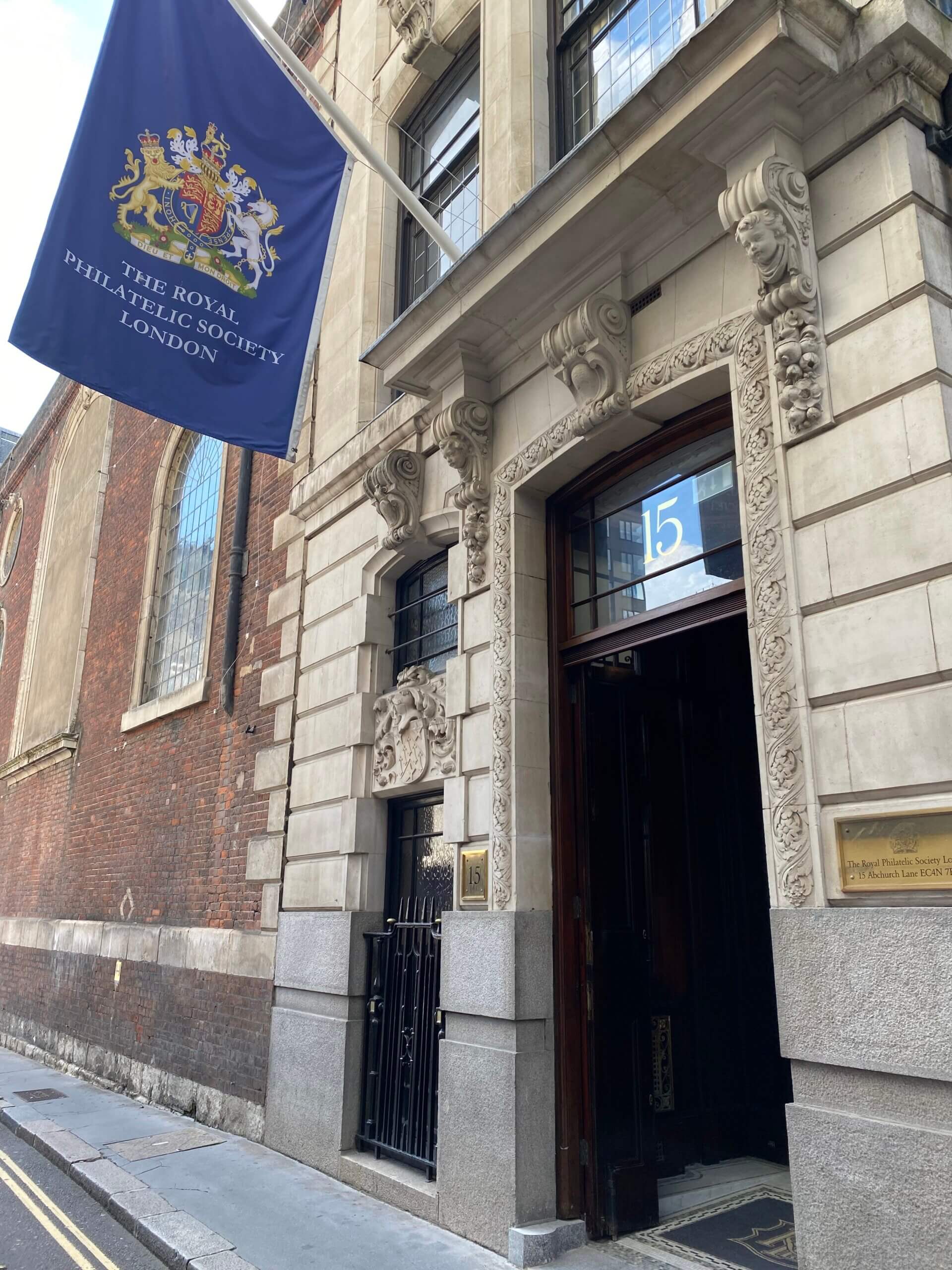 A few weeks ago, I was fortunate enough to be in London for some business meetings and as luck would have it I ended up not far away from the new home of the Royal Philatelic Society. With just over an hour to spare, I thought I'd drop in and see what the new place looked like.
The old home at Devonshire Place, just off Harley Street, was lovely but totally impractical for the needs of the society. Fragmented areas which split the library and collections, not enough room for displays and a frankly perilous staircase down to the men's cloakroom were just some of the issues, and from everything I had read about the move, I had expected the new place to be a lot better.
At this stage I should say that I am a member of the RPSL and have been for a few years, so turning up unannounced at the front door wasn't a problem, though as I didn't have an appointment or any good reason to bother (other than curiosity) I didn't know what to expect.
I shouldn't have been concerned as what I got was a wonderful warm welcome.
As the door opened I was met by a lovely Roman style mosaic floor hallway with marbled pillars, lit by a chandelier. The gentleman behind the desk was incredibly welcoming and accommodating and when I explained I was a member, looking to see the new premises, he offered to show me around.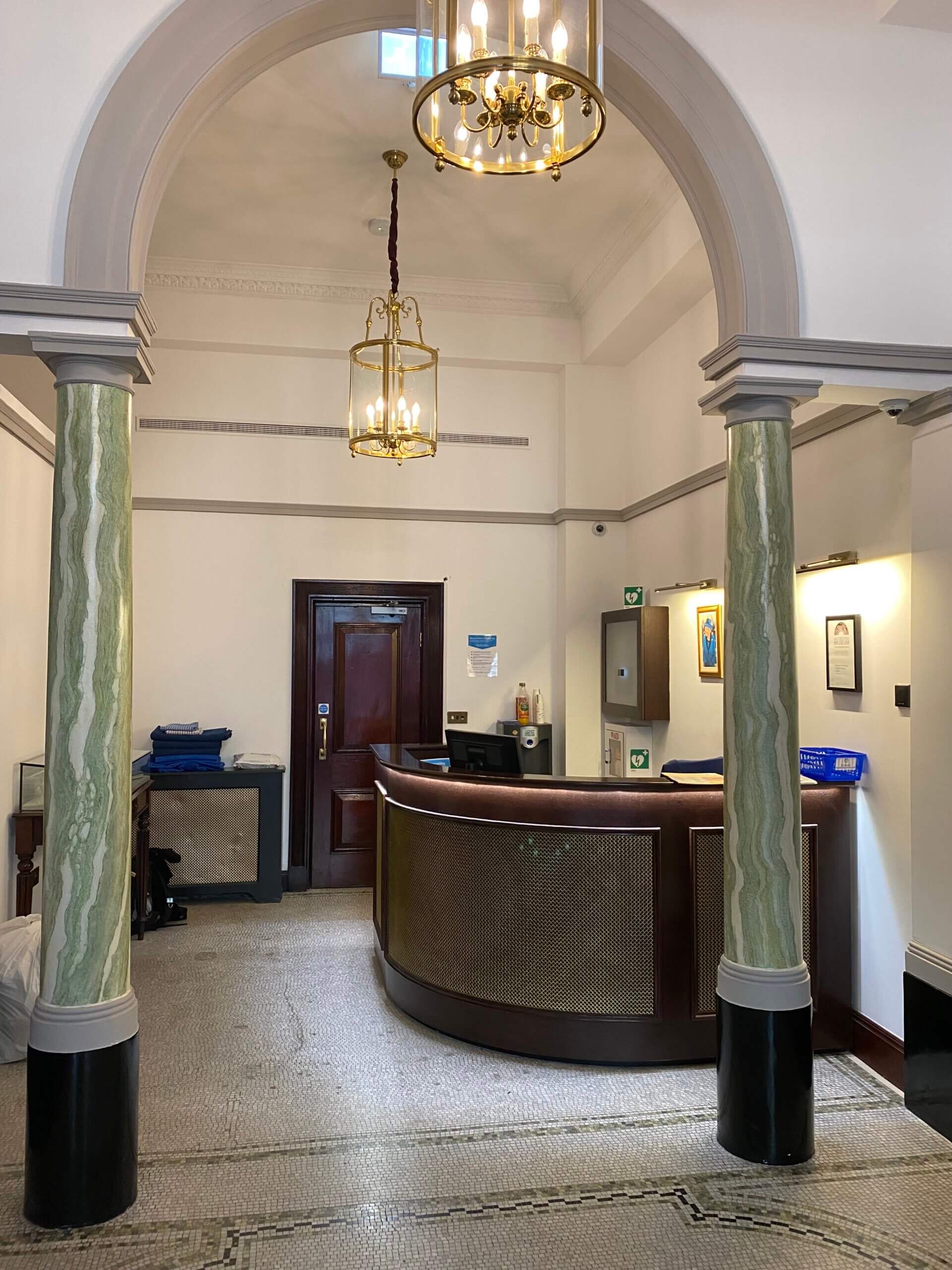 Starting in the Members lounge, just off the reception, there are display cases around the wall and standing displays and catalogues available, as well as free tea, coffee and biscuits.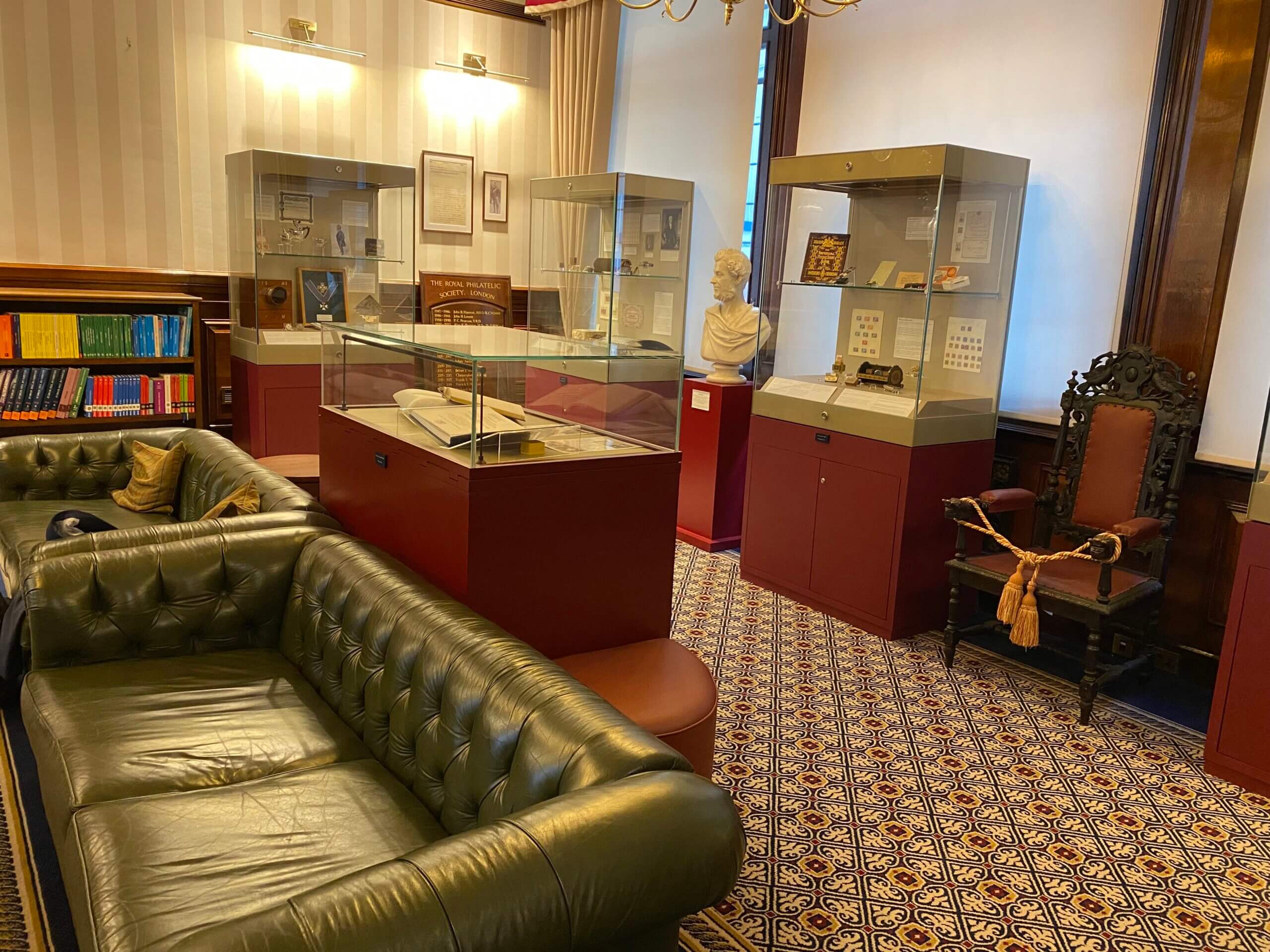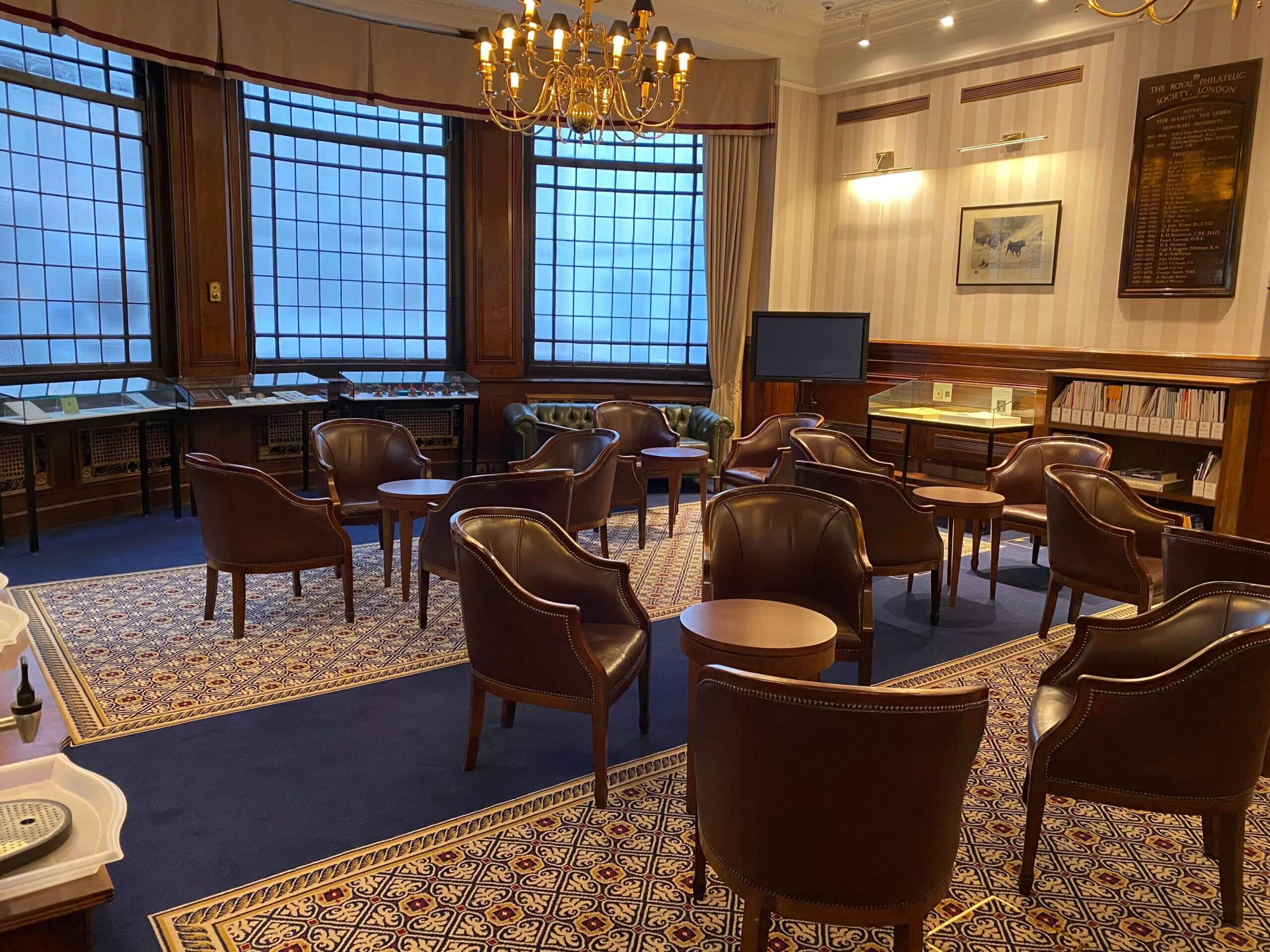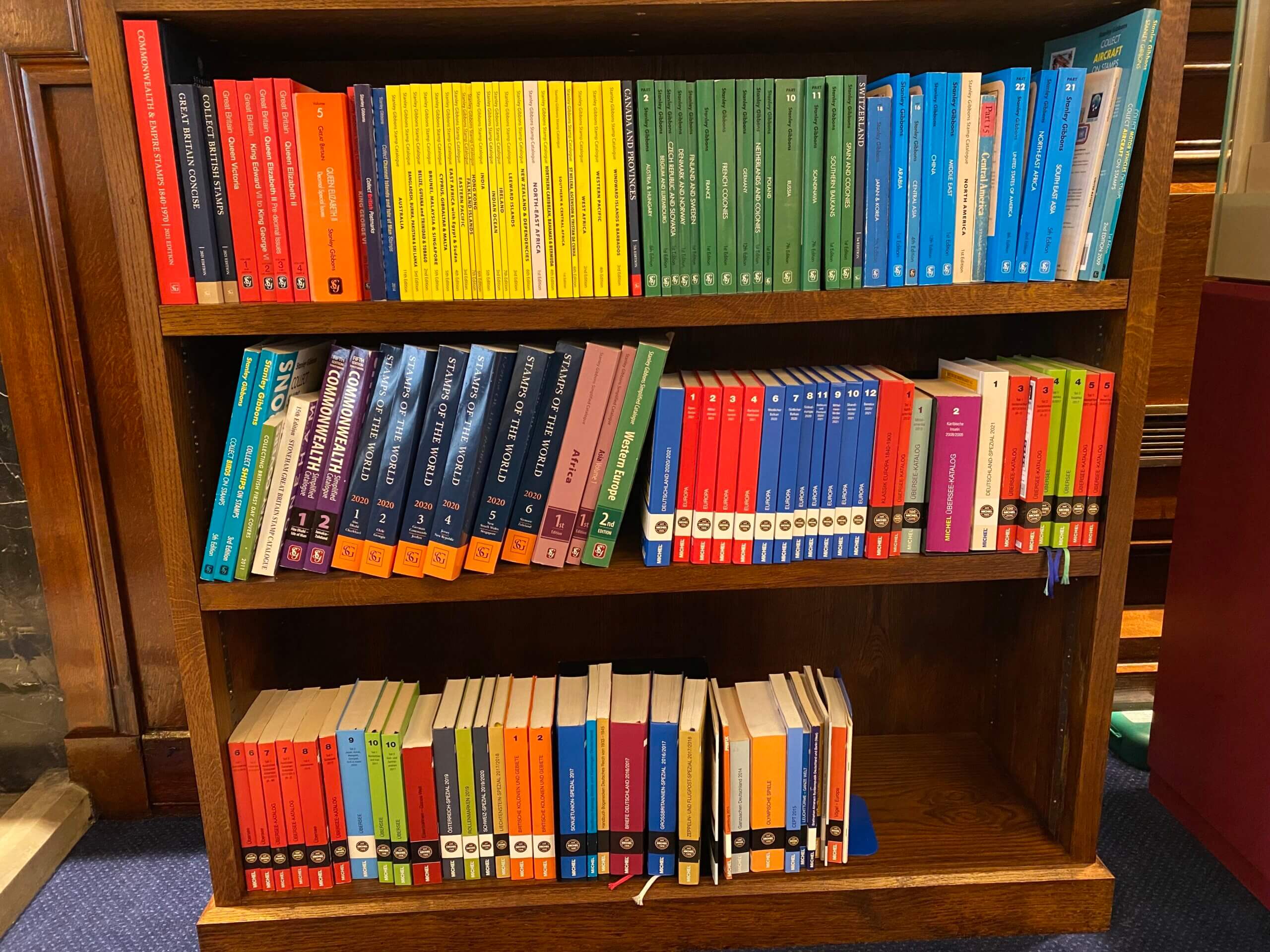 Eventually, after the tour, I sat in here and spent some time looking around the display cases which are now able to get more of the Societies' material out on display for members to see.
Of particular interest is the book, signed by the Queen on the event of her visiting and opening the new premises in November 2019.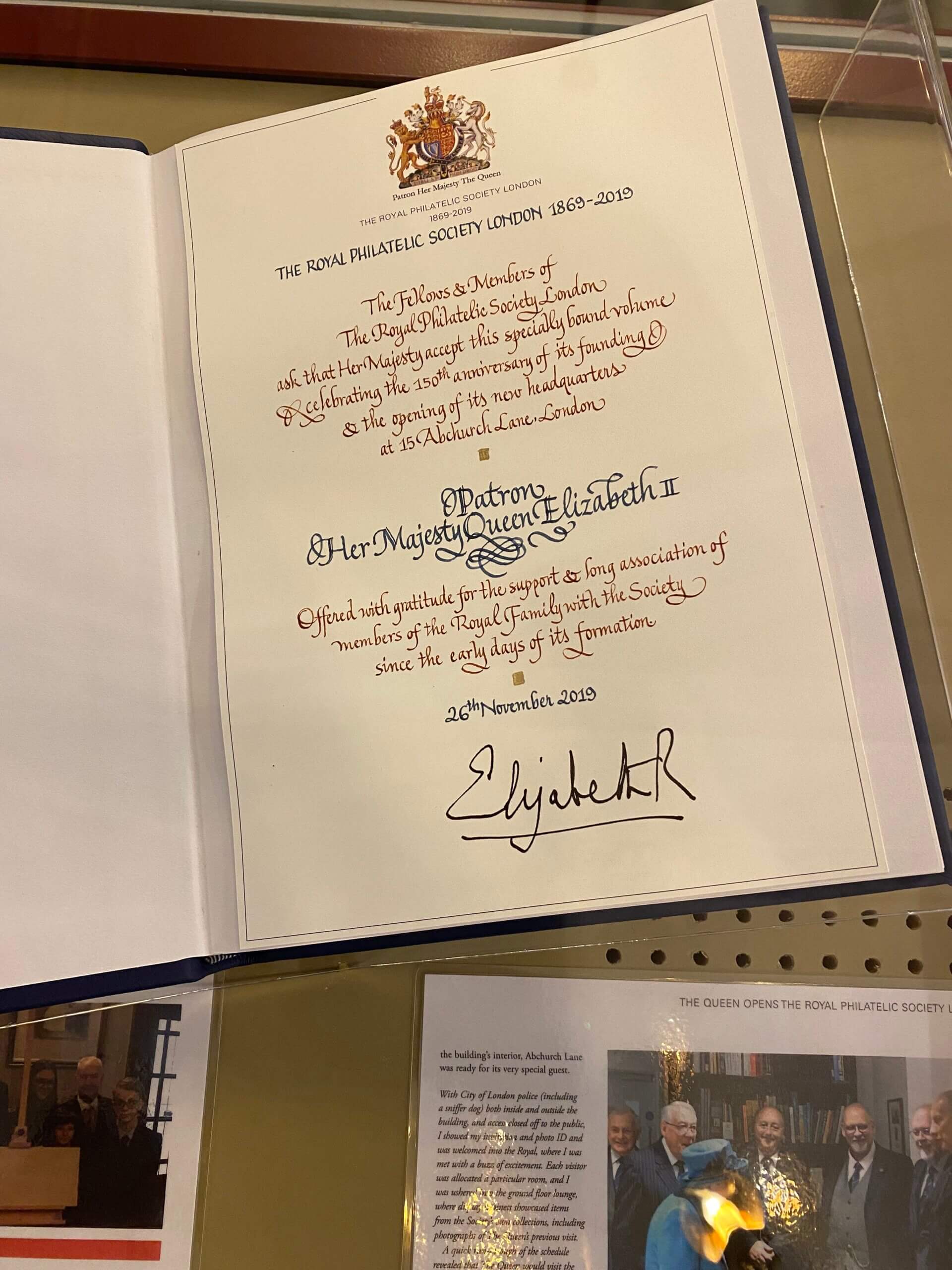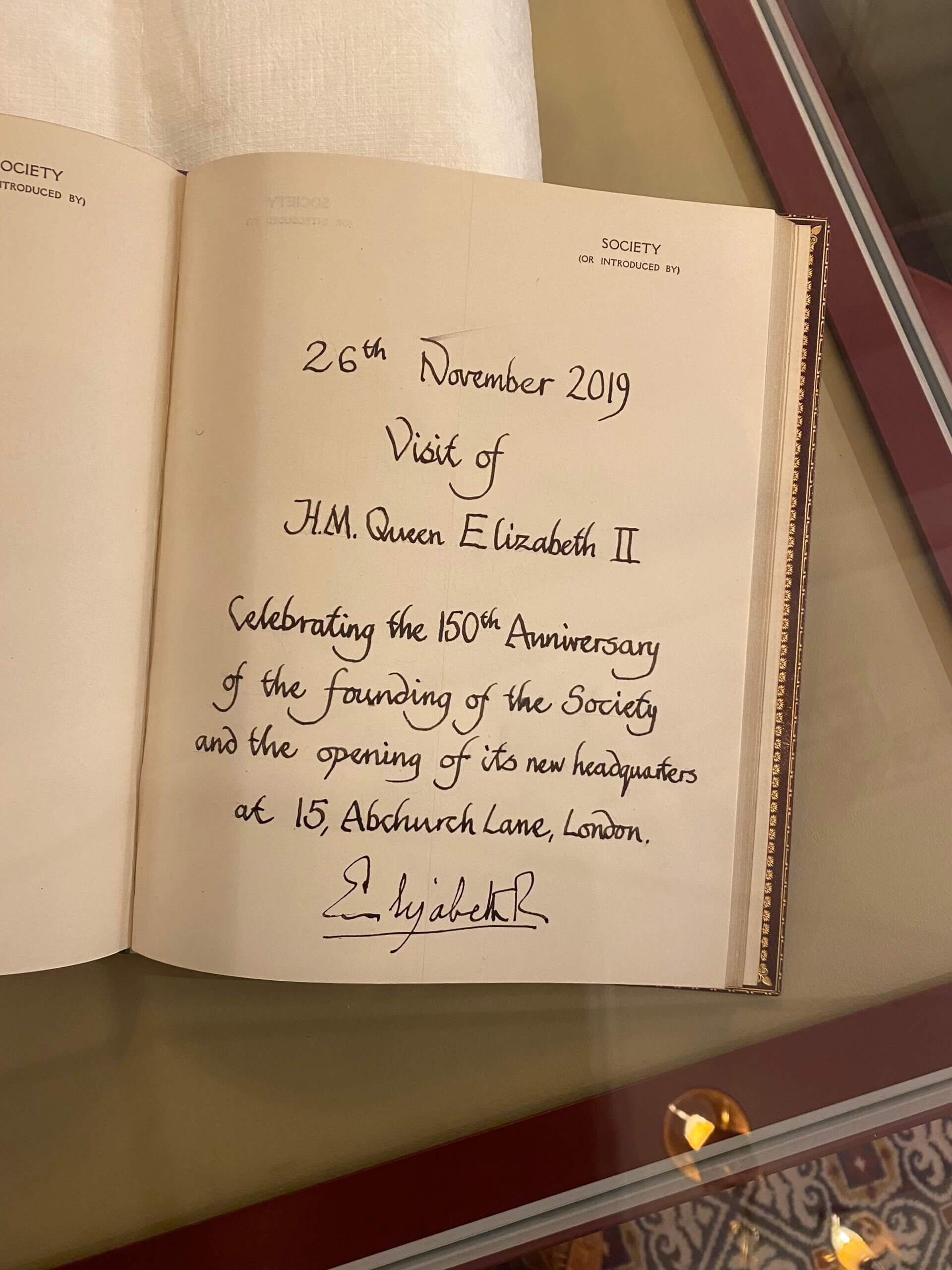 Upstairs there were a number of meeting rooms with more than ample room for displays and usefully, room for local or national stamp societies to hold their own meetings and show material.
But downstairs was the real delight; a state of the art library with all the material in one place and an extremely helpful team of librarians standing by to help with any research queries members might have.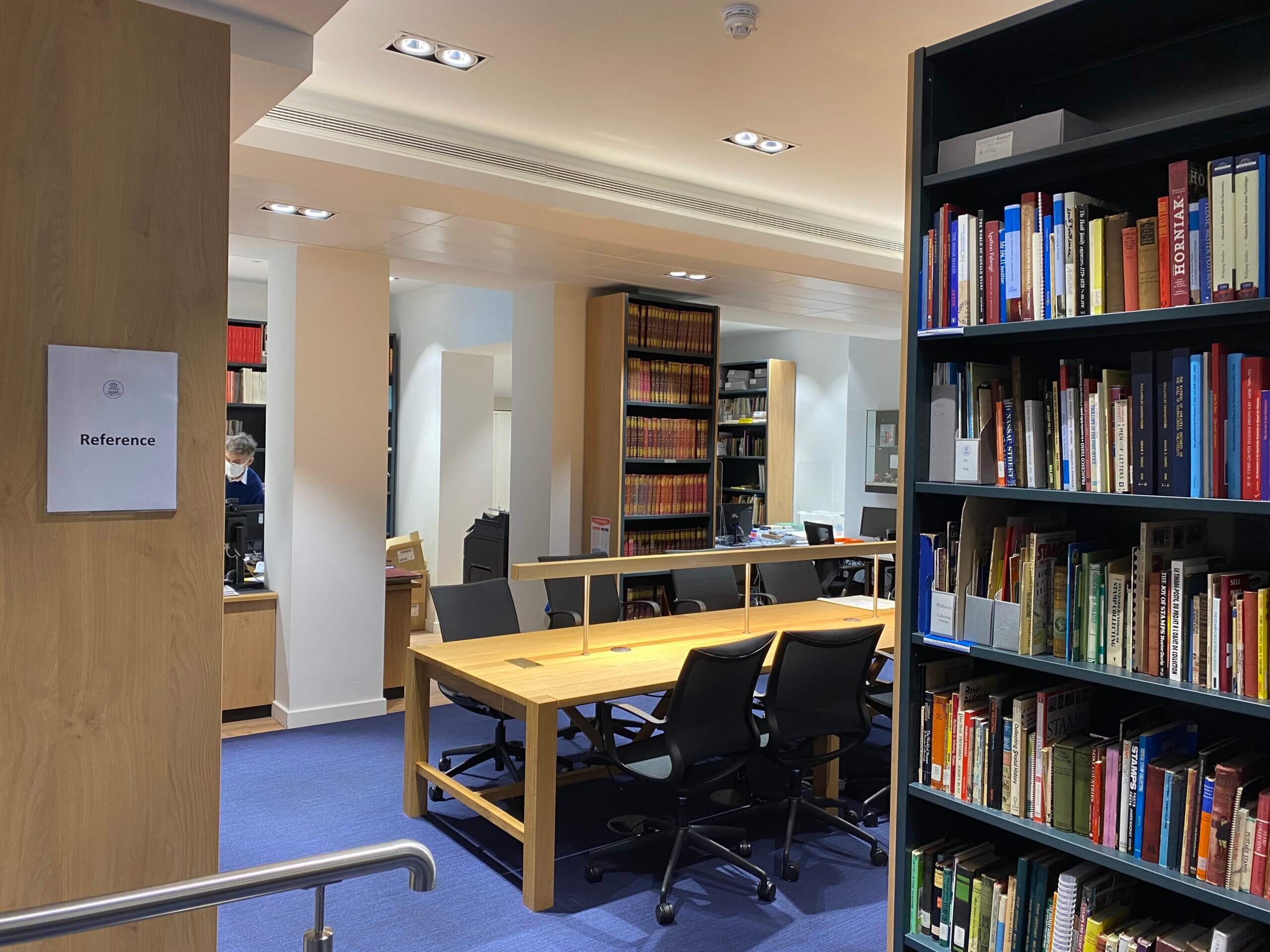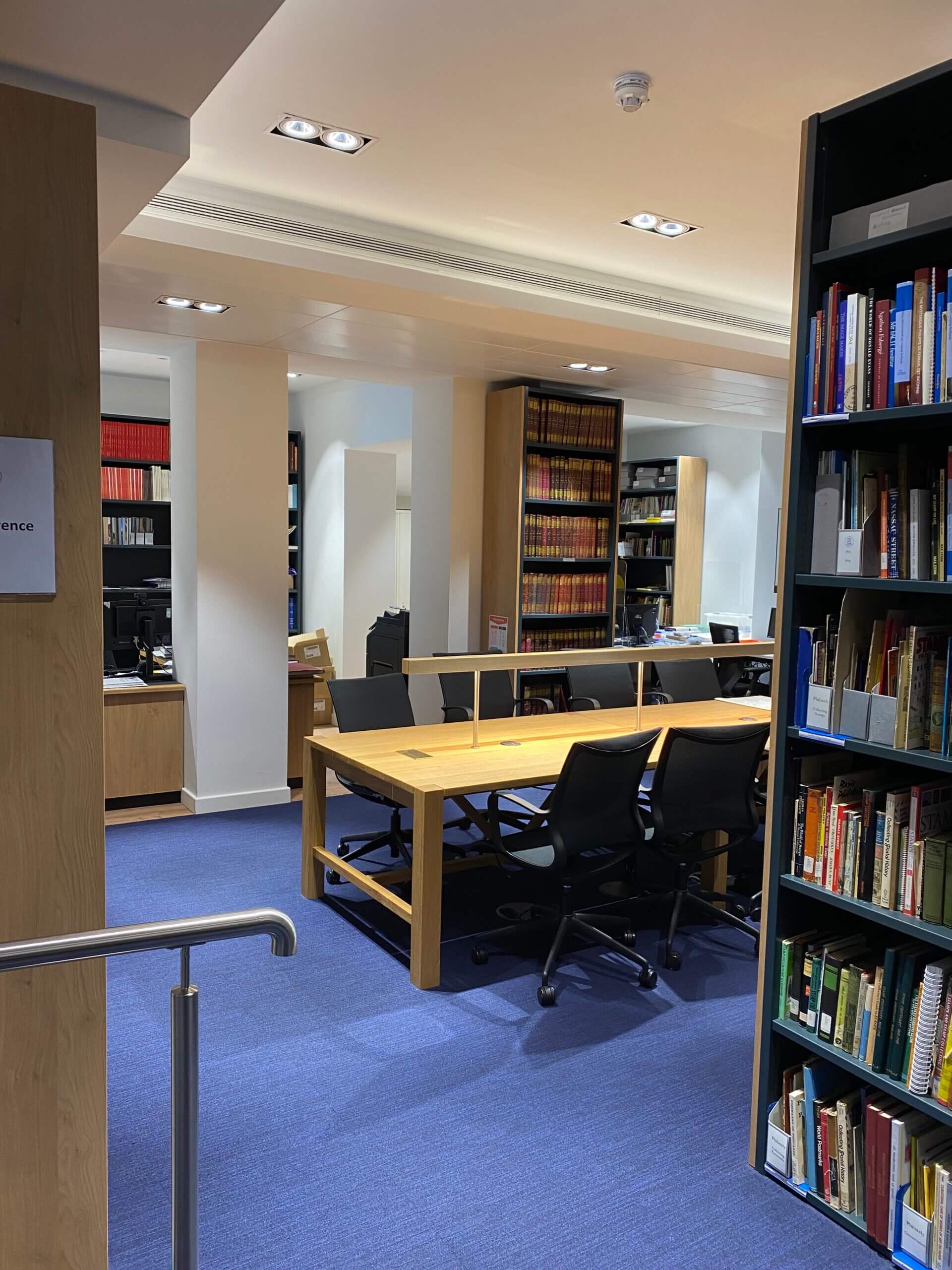 And apparently, the new members favourite place, 'The Pod' which is the ideal place to sit and read or research your particular field.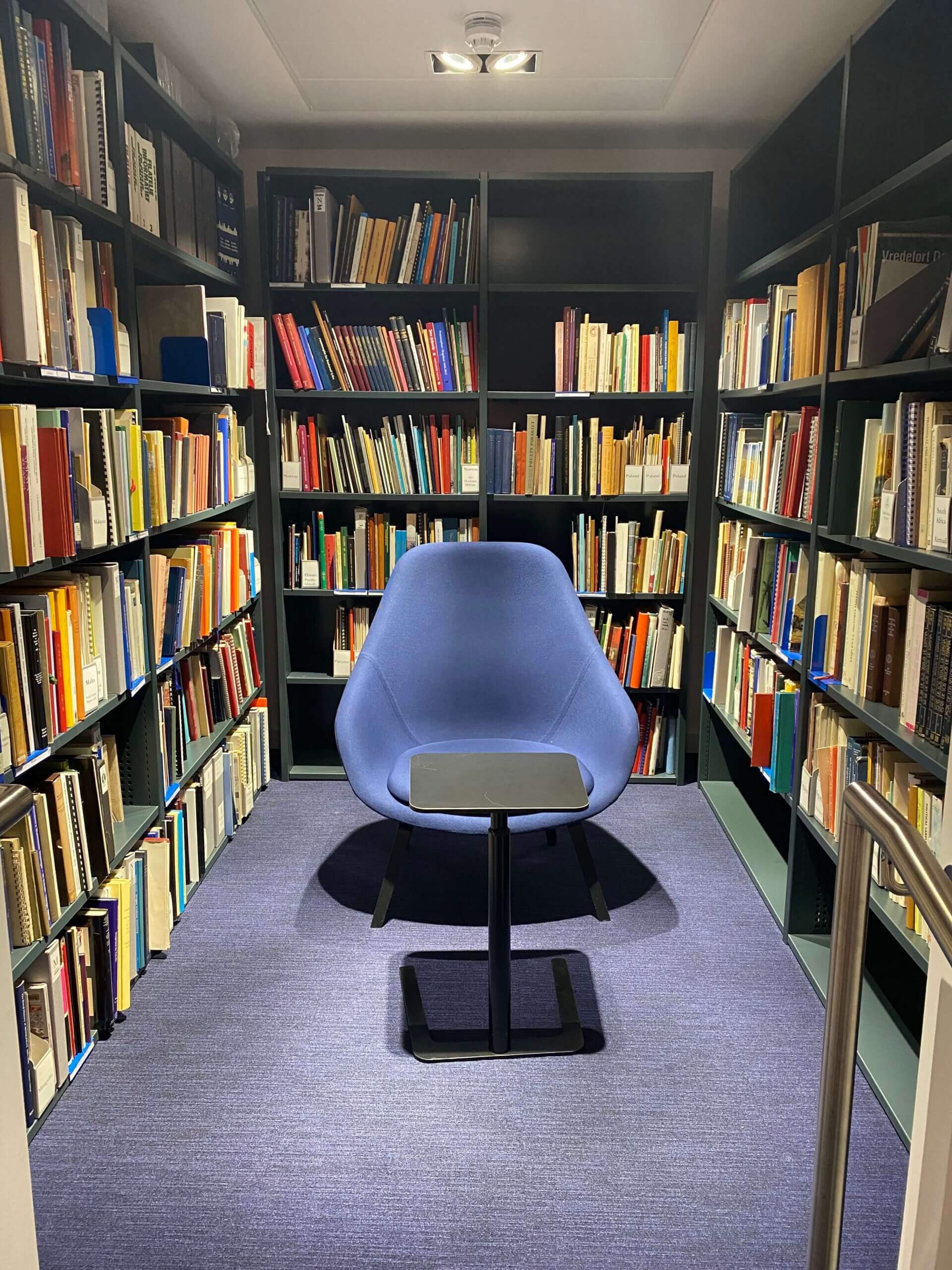 After an hour, I'd explored the building, met some lovely people, all of whom were very helpful and had a cup of tea (and a biscuit) which was much needed.
The new building is wonderful and provides the kind of setting you'd expect from a Society which enjoys Royal Patronage. I very much hope to visit it again in the near future and perhaps, spend some quality time researching in the library.