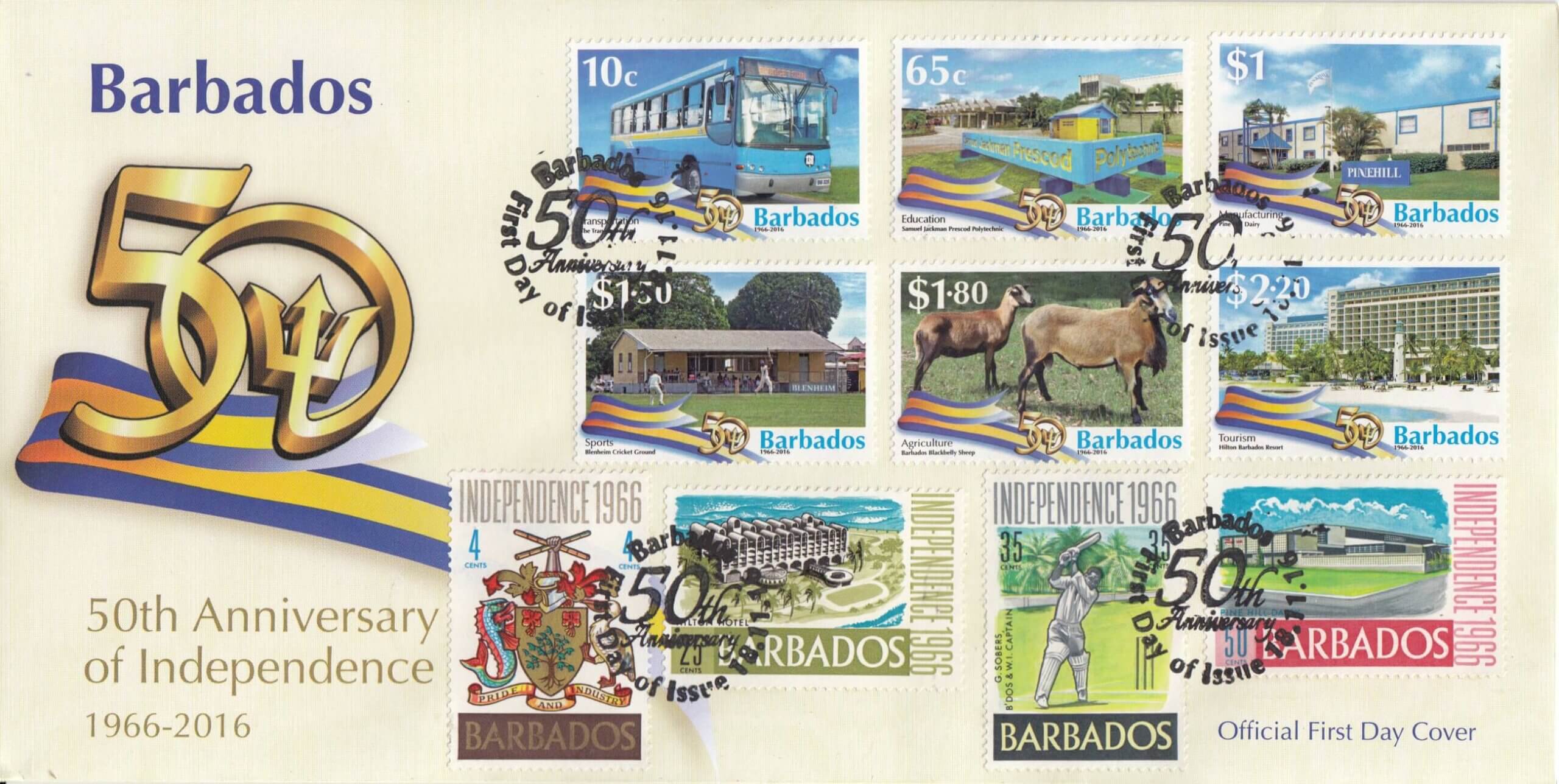 As this was the 50th Anniversary it occurred to me that it would be nice to see if there was any way we could get a single cover with the stamps from both 2016 and 1966.
The subjects featured on the 1966 set were the Crest of Barbados, Hilton Hotel, Gary Sobers and Pine Hill Dairy. In 2016 we see both Hilton Hotel and Pine Hill Dairy featured again so I wondered if it would be possible to get a 'special' cover.
Of course, it was….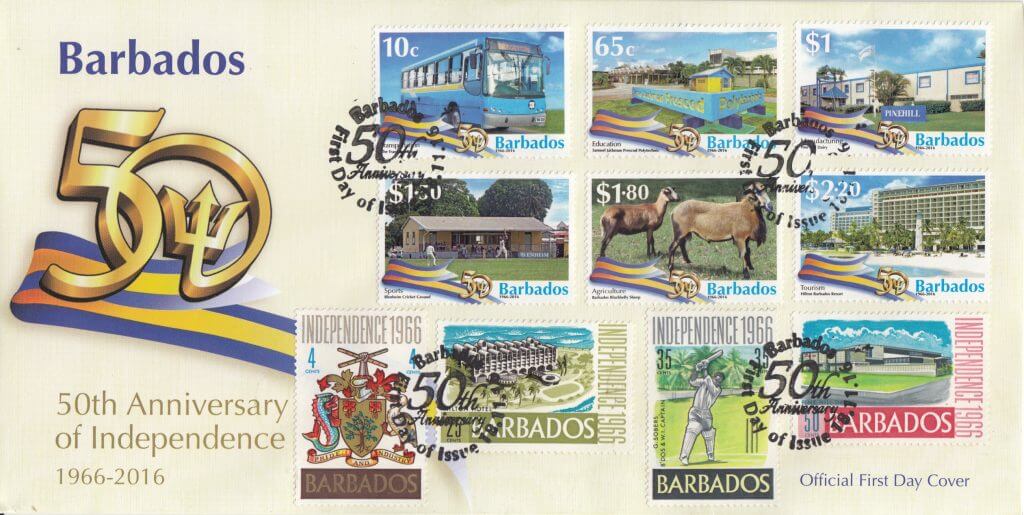 Pride of place in the collection now is this double dated Independence Cover featuring the very best of Barbados.